Taraji Wadi Al-Nes look to continue good form in AFC Cup
With two out of six group matches already in the books, Taraji has found a way to avoid defeat at the death in spectacular circumstances.
Their debut against Al-Jazira (JOR) saw them go down a goal in the first half but an equalizer seemed to be on the cards. The Kuwaiti referee turned down no less than four penalty appeals before 36 year-old Samih Yousef Abuhammad stepped up in injury time:
The true litmus test for this team was always going to be how they would cope away from home. Initially, signs were less than positive. Taraji were a goal down less than five minutes into their game vs. Al-Hadd but with the last kick of the game, another member of the Abuhammad clan stepped up. 19 year-old Hazem capitalized on a goalkeeping mistake to ensure that Taraji would have every chance of reaching the knockout stage.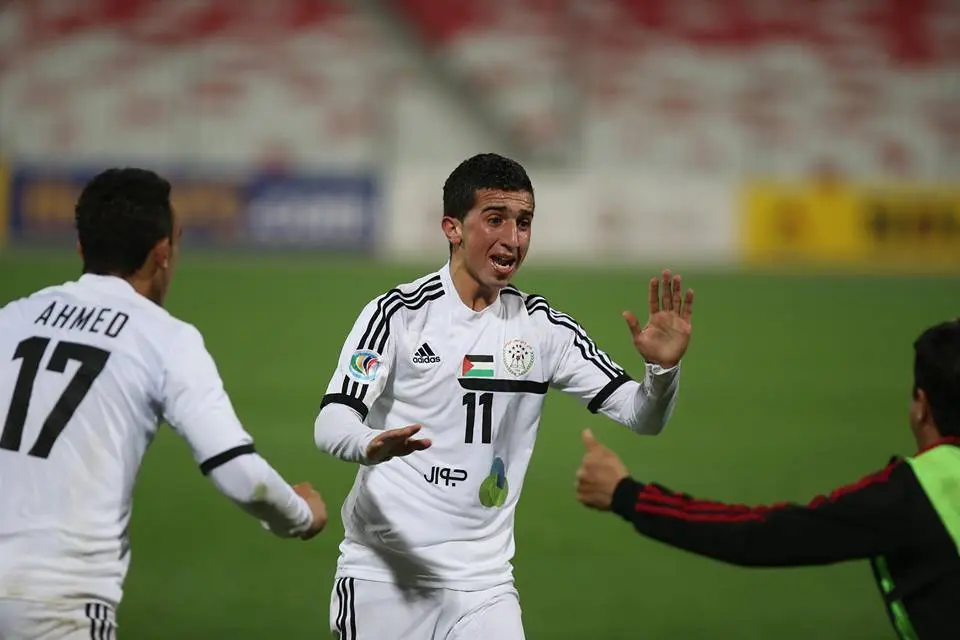 Check out the Olimpico goal, here.
Remarkably, Hazem Abuhammad's goal continued Palestine's undefeated streak in Bahrain. No Palestinian team has ever lost in Bahrain at the Senior or Olympic level.
Taraji Wadi Al-Nes will look to continue their good run of form when they face Al-Shorta (IRQ) tomorrow in Doha. Al-Shorta are top of the table in Iraq but might lack match fitness due to intermittent nature of league play in Iraq. With all four teams locked on two points, it's anyone's guess how the group will turn out.