2014 WAFF Championship Preparations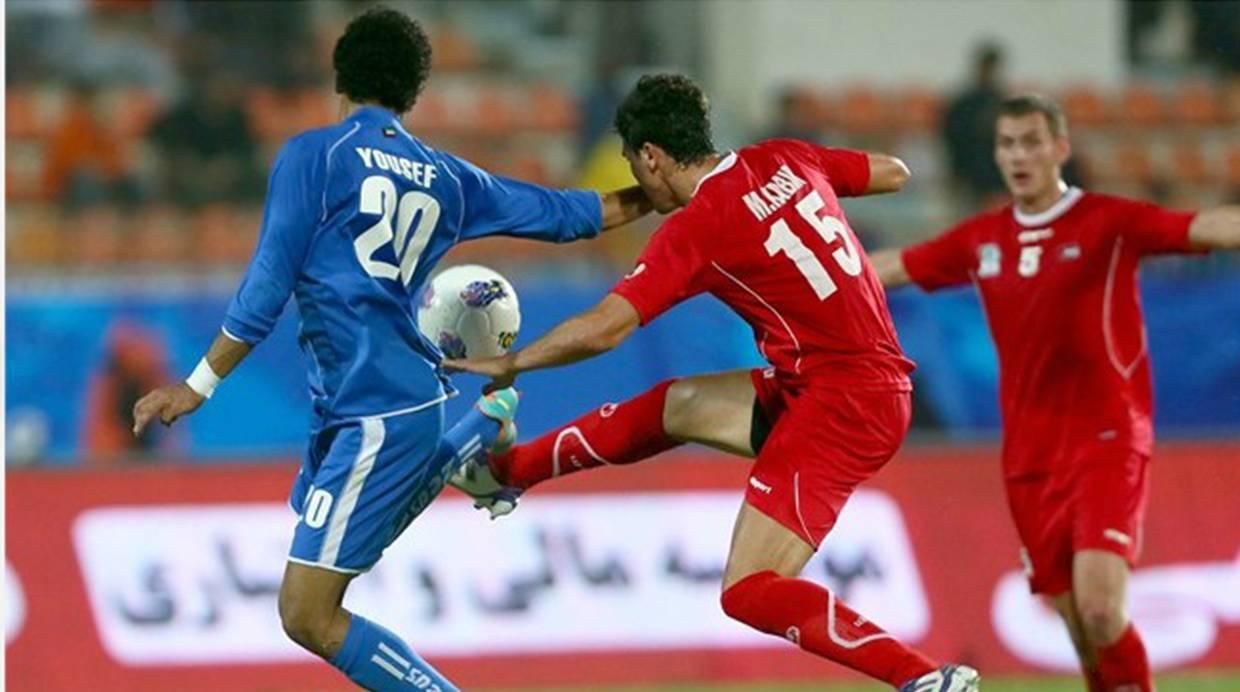 Daniel Mustafa: One of nine foreign based players in the squad
Six months of inexplicable lull and then two days where the news comes in fast and furious. Atypical for followers of the Palestinian national team.
Palestine are slated to play in the opening match of the WAFF Championship on Christmas Day, 2013. With that in mind the PFA has been busy organizing preparations for the tournament.
Bahrain Friendly
Palestine was expected to play Bahrain between the 16th and 19th of December but they have sent a request to change the date to December 21st. The last minute request is most likely to accommodate other friendlies ahead of the WAFF Championship. Palestine is expected to camp in the UAE before heading to Doha for tournament play.
New Faces


Jamal Mahmoud's camp is expected to kick off on November 26th with the first training sessions taking place in the West Bank. Former national team captain, Saeb Jendeya has been charged with scouting for new blood in Gaza and has helped picked six players who will be a part of the initial setup.
Ittihad Shajeaya's Houssam Wadi is part of the Gaza contingent but there are several new names to the set up that have been called in to help with problem areas in the squad. Mahmoud's sides have had trouble keeping clean sheets and that will need to be fixed if they are to have any hope of overcoming Qatar and Saudi Arabia.
Three young defenders will be given the opportunity to prove their worth: the towering Maysara Al-Bawab (Hilal Gaza), Mohammed Al-Diri (Al-Jamiya Al-Islamiya), and the speedy Jehad Abdelal (Shabab Khan Younis).
Also earning a call ups were midfielder Anas Al-Helu who is the creative force behind top scoring Gazan side Gaza Sport and his counterpart Eid Akawi who plies his trade for Ittihad Khan Younis.
Pablo Tamburrini?


A midfielder plying his trade for CD Palestino wants to represent the Palestine internationally. He's been a useful squad member for Tino this season and might be an interesting prospect. The national team fan page posted this video of the player publicly stating his intentions.
Given that Daúd Gazale, Ahmed & Yassir Pinto Islame figured more prominently in internet discussions it's quite a surprise to see this development. This time last week, few even knew that he was of Palestinian origin.
Imad Khalili
2013 Allsvenskan Golden Boot Winner, Imad Khalili


Will he or won't he? That is the question. He has been called up for the WAFF Squad alongside eight other foreign based players. He was non-commital in his latest interview leading some to believe he might be holding out for a call-up to Sweden's January Camp.
The other eight players called up are as follows: Ramzi Saleh (Smouha/EGY), Mohammed Samara (El-Dakhlyeh/EGY), Alexis Norambuena (Jagiellonia Bialystok/POL), Daniel Kabir Mustafá (San Marcos/CHI), Imad Zatara (Atvidaberg/SWE), Mohammed Qasim (Al-Nejmeh/LIB), Ibrahim Swidan (Tripoli/LIB)