2014 WAFF Championship Draw Announced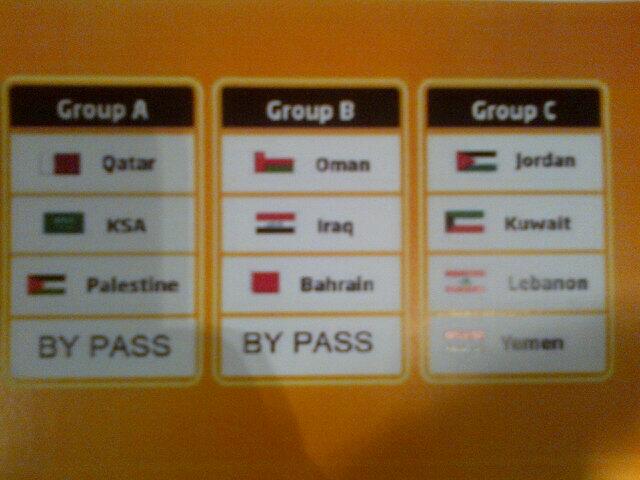 Palestine were handed an interesting draw on Monday when the WAFF Championship organizing committee drew them alongside hosts Qatar and one-time regional powerhouse Saudi Arabia.
Despite the awkward number of teams, the organizing committee decided to separate the teams in three groups. As a result, Palestine will only get two games but could always take the opportunity to schedule a warm-up game against opponents from another group ahead of the tournament itself.
Qatar will be aiming to stake claim as a capable and competent host ahead of the 2022 World Cup but the absence of three big teams does the organizers no favors. It seems that a $100,000 prize for the tournament winner was not enough to sway the constantly coy Emiratis from joining. Syria pulled out only hours before the draw citing "technical reasons" and will not defend their crown in Qatar. Four time champions Iran, have also elected not to participate in the eighth edition of the WAFF Championship, despite the conspicuous absence of friendly dates in their calendar.
The tournament will take place from December 25th until January 7th, 2014.
Palestine is expected to call up Allsvenskan top scorer Imad Khalili into camp ahead of the start of the WAFF Championship.